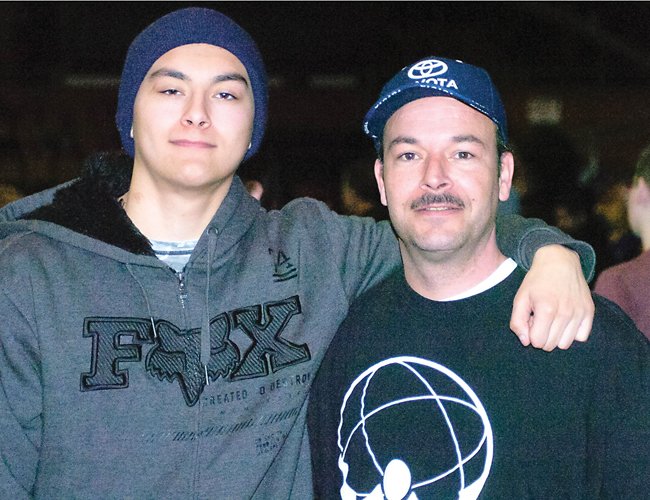 continued — Without many options for competing locally, Wilson hit the road with his dad.
"We've traveled to places like New Jersey, Delaware and Connecticut so he could compete in these tournaments," said Wilson Sr. "There were a few years where we didn't do much traveling, but last year we traveled all over the place and we had a lot of fun."
Who Wilson competes against isn't always assured. Divisions at NAGA tournaments – especially at the youth level – are fluid because competitors are allowed to register the day of the event, and they can change divisions if they don't make the required weight for the one they want.
"Sometimes you have a really big division, and sometimes you don't have big divisions," said Wilson Sr. "They really try to break it down by age and weight."
There was one instance in 2013 when Wilson landed in the super heavyweight division and competed against someone much bigger than him.
"I went to a tournament in New Jersey and went up against this kid from Russia … and he was 20 pounds heavier than me and had a beard. I was like, 'This is a kid?'" said Wilson. "I enjoyed the challenge. I mean, I lost the match, but I enjoyed the challenge."
It's not only the challenge of competing against unfamiliar competitors that Wilson must deal with. He also has an inner challenge.
"I would honestly say controlling your adrenaline (is the biggest challenge)," said Wilson. "The techniques and skills are easy, but controlling your adrenaline is tough. It's very easy to get jittery out there and lose focus. Before I get on the mat, I'm usually pretty calm. But once I get out there, I can feel my heart going (faster)."
Wilson has met those challenges and won more often than not, but he's not focused on taking his Jiu Jitsu skills to the mixed martial arts world.
"I've honestly never really thought about it, but that would be something I'd like to do someday," said Wilson. "Right now I'm focused on getting a job (out of high school), but if it's something I can pursue down the road, I'd be really into it."
For now, Darby Wilson Jr. is focused on continuing his climb up the NAGA national rankings.
"I try to keep it humble, but it's awesome (being nationally ranked). It really is," he said.
Vote on this Story by clicking on the Icon