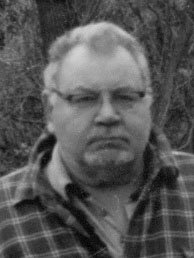 Edwin Wright
Delmar, NY
unknown - December 13, 2011
Edwin C. Wright (a/k/a Scooter), 71, passed away peacefully on Tuesday, December 13, 2011.

Born in Delmar on June 10, 1940, he was the son of the late Leland and Ester Wright. He had worked for Robert E. Wright Refuse Service prior to working at Altamont Tile for over 30 years. Ed enjoyed life and spending time with his children and family. His interests included fishing, hunting, and any outdoor activities.
Survivors include his children, Chuck, David, Dawn (Brian) Keller, Lee and Donald (Jen) Wright; granddaughter, Jasmine Keller; grandson, Nicholas Wright; siblings, Olive (Ken) Hallenbeck and Scott (Shirley) Wright; his former wife, Patricia; and special friends of the family, Joanne M. Wright and Becky Gross.
Calling hours and funeral service were held at the Applebee Funeral Home, 403 Kenwood Ave., Delmar on Thursday, December 15, 2011. Memorial contributions may be made to the Brain Tumor Foundation, ATTN: Gift, 1350 Avenue of the Americas, Suite 1200, New York, NY 10019.