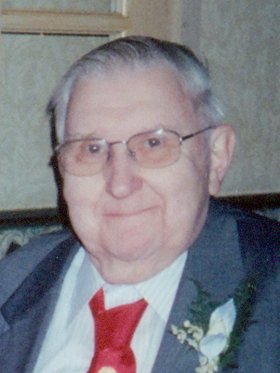 Robert N. Zautner
unknown - unknown
SLINGERLANDS – Robert N. Zautner, Sr., 81, of Slingerlands died Wednesday, February 22, 2012 at Albany Medical Center Hospital surrounded by his loving family.

Born in Albany on July 4, 1930, he was the son of the late Robert E. and Clara (Norris) Zautner. A local business owner for over 60 years, Bob owned and operated Toll Gate Ice Cream in Slingerlands where he worked every day until his illness in late October. Bob was an avid stock racing fan. He owned and raced cars during the 1950's and 60's and was a longtime member of the North East Stock Car Old Timers. He also loved trips to Daytona to see the 500. Bob cherished the time he spent with his family, especially his great granddaughter.
Bob was predeceased by his wife, Marguerite; son, Harding J. Hallenbeck; and sister, Susan McDaniels.
Survivors include a son, Robert N. Zautner, Jr. of Albany; a daughter, Mary L. Smart and her husband, James of Feura Bush; sister, Sally Vanicek and her husband Jim; brother, Donald Zautner and his wife, Charlotte; daughter-in-law, Barbara Hallenbeck; granddaughters, Erin Hulverson and her husband Tom and Torre Rivers and her husband Greg; great granddaughter, Katie Renee; and Bob's extended Toll Gate family.

Relatives and friends are invited to call on Friday, February 24th from 3 to 7 pm at the Applebee Funeral Home, 403 Kenwood Ave., Delmar, and to attend a graveside service Monday, February 27th at 12 noon at Memory Gardens, Colonie. The family suggests memorial contributions be made in Bob's name to the American Diabetes Association, 2 Pine West Plaza, Suite 204, Albany, NY 12205.
www.applebeefuneralhome.com