Obituary
Lake Wales, Fl - Rose (Robilotto) Angerame, 88, formerly of Delmar, passed away on January 6, 2012 after a brief illness. Rose was born January 24, 1923 to Anna and Antonio Robilotto in Binghamton, NY. She is predeceased by her ...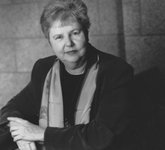 DELMAR - Katheryn D. Katz passed away peacefully, with her two children at her side, on May 30, 2012, after a brave battle with breast and brain cancer. She was born September 3, 1933, in Chicago, Illinois. She received her ...
Dr. Robert Charles Rohr of Glenville, passed away on May 22, 2012. Bob, born in Leonia, NJ, grew up in Tenafly, NJ. During World War II he was in the army assigned to the Manhattan project working on the development ...