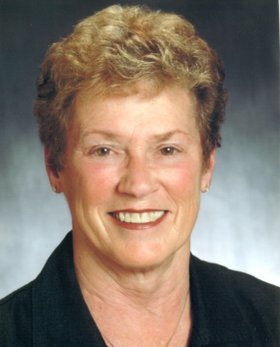 Rita Mallery
unknown - unknown
DELMAR – Rita D. Mallery, 69, of Delmar, passed away peacefully at home on Sunday, March 4, 2012 surrounded by her loving family.

Born in McKeesport, PA on December 13, 1942, she was the daughter of the late Alvin J. and Laura B. (Thompson) Davis. Rita was proud to have worked for the NYS Division of Tourism where she served as the Director of Domestic Tourism prior to her retirement. Previously, she served as the Executive Assistant to the President and CEO and Secretary to the Board of Directors at Albany Medical Center Hospital.
Rita's passionate volunteer work included the American Heart Association, where she received the Art Goodrum Award for Highest Individual Revenue Receipts from 1995 to 1997 and was selected as their Volunteer of the Year in 1995 and 1996, and the American Cancer Society, where she had the highest individual revenue raised for 1994 and 1995 and was selected as their "Walker of the Year". She also served on the board of directors of the Empire State Youth Orchestra, and volunteered extensively for the Empire State Games and Double "H" Hole in the Woods Ranch.
She is survived by her best friend and loving husband of 47 years, Jerry M. Mallery; daughters, Susan E. Mallery (Joseph Heroux) of Delmar, Kristin M. Murray (Darren) of Danvers, MA and Jennifer L. Whitcomb (Wade) of Valencia, CA; six grandchildren, Kyle and Ryan Starr, Matthew and Jack Murray and Eli and Kate Whitcomb; siblings, Harry Davis (Marilyn), Donna Bollas (James) and John Davis (Kathy) and a countless number of close friends and colleagues. In addition to her parents, Rita was predeceased by a brother, Robert Davis.

Relatives and friends are invited to call on Thursday, March 8th from 3 to 8 pm at the Applebee Funeral Home, 403 Kenwood Ave., Delmar. A Mass of Christian Burial will be celebrated on Friday, March 9th at 10:00 am at St. Thomas the Apostle Church, 35 Adams Pl., Delmar. Burial will be in Bethlehem Cemetery. Those who wish may send a remembrance in her name to the American Cancer Society, 260 Osborne Rd., Albany, NY 12211 or the Double "H" Hole in the Woods Ranch, 97 Hidden Valley Rd, Lake Luzerne, NY 12846.
www.applebeefuneralhome.com