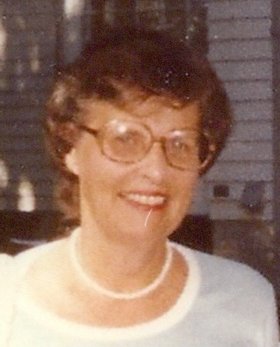 Mary Beyer
unknown - unknown
DELMAR - Mary Bowkley Beyer, 91 of Delmar, went to be with her Lord and Savior on May 12, 2012. Born in Wilmington, DE, she was the daughter of the late Harry and Hattie Bowkley and wife of the late Ross H. Beyer.
She attended Syracuse University and was a member of the Kappa Kappa Gamma sorority. She volunteered for many years at Camp Pinnacle and the Capital City Rescue Mission. She also served as a deaconess and librarian for many years at the Bethlehem Community Church. She enjoyed gardening, traveling, spending time with her family, baking and playing bridge.
Mary is survived by her daughter, Libby (Bob) Mullens of Feura Bush, and her son, Hank (Maureen) Beyer of Delmar as well as her 5 grandchildren, Daniel Mullens, Mark Mullens, Rebekah (Joshua) Kapczynski, Laura (Clark,) Fedor, and Katherine (Caleb) Kramer and 3 great grandchildren.
A Christian Memorial Service was held on Thursday, May 17th at 11 am at the Bethlehem Lutheran Church, 85 Elm Avenue, Delmar. There were no calling hours.
In lieu of flowers, contributions may be made to the Capital City Rescue Mission, P.O Box 1999, Albany, NY 12201-1999. Arrangements were entrusted to the Applebee Funeral Home, 403 Kenwood Ave., Delmar, NY 12054.