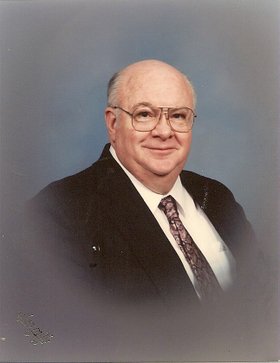 Clifford John Lloyd
unknown - March 28, 2014
Clifford John Lloyd (Clif) passed away March 28, 2014, at age 83. He was born in North Tonawanda, NY, to the late Clifford Preston and Winifred Jeeves Lloyd. He is survived by his wife of 59 years, Shirley Ann Lloyd (nee Metzger, Nachreiner); two sons, David Clifford Lloyd (Hazel) of Colonie, NY, and Douglas Preston Lloyd (Gillian Via) of Albany, NY; and one daughter, Diane Elizabeth Lloyd of Brooklyn, NY. He is also survived by three grandchildren, James MacDonald, Robert and Thomas Lloyd.
Clif served in the U.S. Naval Reserve and later in the U.S. Army in Korea. He received a Doctorate of Education from the University of Missouri and dedicated his life to education, serving as a teacher, principal and then as associate in the NY State Education Department.
He loved boating, vacationing in his travel trailer/RV, spending time in his workshop and playing the piano. His winning smile, optimistic attitude, good nature and knack of telling jokes will be missed by all. A Celebration of Life will be held at First United Methodist Church, 428 Kenwood Ave., Delmar, NY. on Saturday, April 26, at 11 a.m. If you wish, you may send a contribution in his memory to Brevard Alzheimer's Foundation, 4676 N. Wickham Road, Melbourne, FL 32935 or to VITAS Hospice, 4450 W. Eau Gallie Blvd., Melbourne, FL 32934.