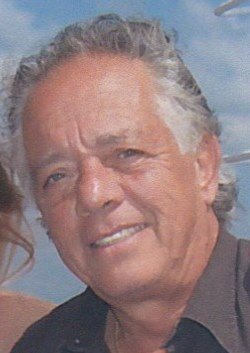 Dominick Matarrese Jr.
unknown - April 11, 2014
FLORIDA - Dominick Matarrese Jr. passed away peacefully on Friday, April 11th, 2014 in Cape Coral, FL surrounded by his family. Interestingly, it was the early morning of his 73rd birthday. 
He was born to the late Dominick Matarrese Sr. and Anna Maria Yourno, April 11, 1941 in Cohoes, NY. Dominick graduated from Catholic Central High School in Troy, NY in 1958 and received a BS in Pharmacy from the Albany College of Pharmacy in Albany, NY in 1962.
Dominick first served as a medic in the Army National Guard. He then went on to build his career as a pharmacist and entrepreneur. He was the owner and operator of the following businesses: Mullen's Pharmacy, The Paper Mill, Kara's Hallmark, McBoogle's Leisure Time Emporium, Pizza Express, and The Poolside Pub and Fountain Grille. He was a pharmacist at Mullen's Pharmacy and CVS Pharmacy. Dominick was president of the Delaware Plaza Merchant's Association, president of the Bethlehem Soccer Club and president of the Capital District Youth Soccer League.
Dominick's casual, easy going persona made him a very likable guy. It didn't matter if you were looking for kind, fair, honest advice, or just simply looking to "shoot the breeze," he was your man. A real "look you in the eyes" kind of a guy. He was a people person and loved to chat with literally anyone. His contagious smile brought a sense of calmness into any room he entered.
Dominick's sense of humor and outlook on life will never be forgotten by those who had the pleasure of meeting him. One of his favorite things to do was boating, whether on Lake George in Upstate New York, or the Gulf of Mexico in SW Florida. He would drive or even fly to simply support his children in any way he could, never missing the game or a chance to be with them. His friends and family will continue to hold sacred the decades of love, support and genuine "coolness" that Dominick freely shared with them every single day…
Dominick is survived by his wife Jodi Michele Matarrese and four children including Kara Matarrese (Saturnino Fernandez Fernandez), Dominick "Nick" Matarrese (Amanda Holmer), Kirsten Matarrese (Adam Bryan), and Gabriella Woods (David Woods). He is also survived by two sisters including Ann Marie Bradley and Marguerite Grego (John Grego), and five nieces and nephews including Anthony Grego (Millie Figueroa), John Grego (Laurie Grego), Maria Decore (Patrick Decore), Annemarie Bradley and Timothy Bradley. Dominick was also blessed with two beautiful grandchildren, Kaylan Marie Matarrese and Mateo Fernandez Matarrese.
The family will be celebrating his 73 years privately. If you wish to make a donation, please do so to your local Hospice. Please visit www.fullermetz.com to leave the family a condolence.