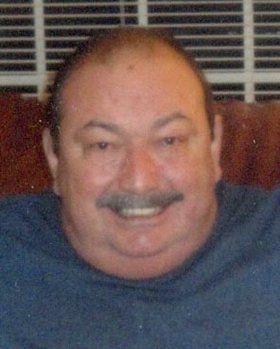 Amos "Jr." J. Bastiani
Delmar
unknown - February 19, 2014
DELMAR – Amos J. Bastiani, Jr., 70, of Delmar passed away on Wednesday, February 19, 2014 at St. Peter's Hospice Inn.
Amos was born on December 12, 1943 in Albany, the son of the late Amos J. Bastiani, Sr. and Teresa Mazzero Bastiani. A U.S. Army veteran, he was stationed in Germany serving as a helicopter navigator in the 1st Air Cavalry from 1961 - 1964. Amos was a lifelong contractor known for his custom carpentry. He was a meticulous craftsman who took great pride in his work.
Amos enjoyed a 38 year volunteer career with the Delmar Fire Department where he held many positions including past Chief, past President, past Rescue Squad Captain, and current Fire District Commissioner. He was instrumental in bringing Advanced Life Support Services to the Town of Bethlehem, was among the first paramedics in Albany County and the first one in the Town of Bethlehem.
Amos was a history buff, loved going to air shows and learning about military aircraft. He enjoyed flying remote control aircraft with his grandson. One of his favorite things to do was spending time with his grandchildren, especially their lunches at My Place.
Survivors include his wife, Sandra Bastiani; son, David Bastiani (Merideth); stepson, Michael Fabe (Tina); grandchildren, Alexis, Samuel and Teresa Bastiani and Johnathan and Benjamin Fabe; siblings, Delores Fields, Norma Boice, Barbara Hendrickson and John Bastiani; Many cousins, nieces and nephews; and feline friends, Muffin and Rufus.
Calling hours were held Sunday, Feb. 23, at the Applebee Funeral Home, 403 Kenwood Ave., Delmar. A Mass of Christian Burial was celebrated Monday, Feb. 24, at St. Thomas the Apostle Church, 35 Adams Place, Delmar. Burial is in Bethlehem Cemetery, Delmar. Memorial contributions may be made to Community Hospice of Albany, 445 New Karner Rd., Albany, NY 12205, Delmar Fire Department, 145 Adams St., Delmar, NY 12054 or the Mohawk and Hudson River Humane Society, 3 Oakland Ave., Menands, NY 12204.
Services Location
Applebee's Funeral Home
403 Kenwood Avenue Delmar, NY 12054
(By the 4 corners)
518-439-2715