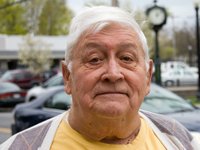 Alan Hoffman ( in Delmar) says...

Pretty much so I think, with all the businesses around here. All the businesses here are doing very well. I know that Swifty's over there is a very popular restaurant, good bookstore here.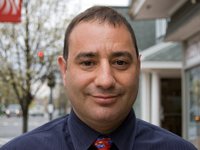 Erik Geizer ( in Saratoga Springs) says...

To some extent, but I still think there is a long way to go. I think the larger corporations have faired better … as they start to fair better the smaller businesses will come around. But I still think they are struggling.
Derek Martin ( in Albany) says...

I feel that in this community there is enough of a community feel that the residents of Delmar are going to patronize their local businesses because it is a … hometown type of feel. … I feel New York State as a whole hasn't experienced the economic recession to the magnitude ... than other areas of the country.