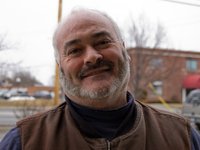 Dave Bonney ( in Colonie) says...

I think it has kind of artificially recovered. The reason that the stock market is as high as it is, is because the federal government has been pumping $85 million a month called quantitative easing into the market, so people aren't getting any interest on any investments so they are buying stocks. …When it comes down it's going to come crashing down, so I don't think it has recovered at all. You have to look at the unemployment number, which is still real bad.
Jeanette Scrum ( in Selkirk) says...

I don't think so. …The price of living is just going up and it is insane. A gallon of milk is now $3 when it used to be a dollar something. It is just not the same as it used to be.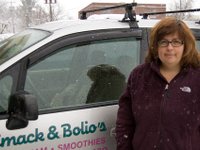 Amy Riddell (Owner of Emack & Bolio's in Slingerlands) says...

"I opened Emack & Bolio's five years ago when the recession hit and I do feel that business is improving. …I definitely think, especially in the Albany area, it is better with the new technologies coming to the area. …People love ice cream no matter what."