Bob Bellafiore ( in Delmar) says...

It makes sense to me, as long as it is carefully regulated and making certain that only people who need it get it. I think some of the fear that's put out there can be handled with a smart law.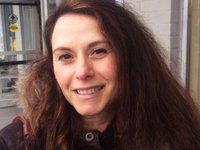 Nirit Weiner ( in Voorheesville) says...

In very extreme cases only. I don't think I would like to see it how it is (in) Denver. ... My husband (a glaucoma specialist) is very much against it. ... From what he says, it's only very, very, very few patients that he would prescribe it to."