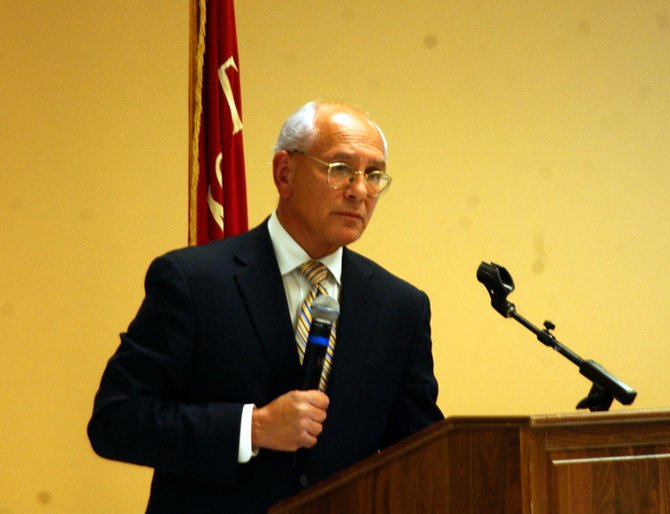 The public filled the Altamont firehouse's meeting room on Wednesday, Aug. 17, to put questions to Congressman Paul Tonko. Though the town hall meeting covered many subjects, the discussion invariably veered to the economy and jobs.
Stories this photo appears in:

Tonko spoke often and at length about the need to stimulate job growth, and put in certain terms that he does not feel slashing the federal budget is the way forward.