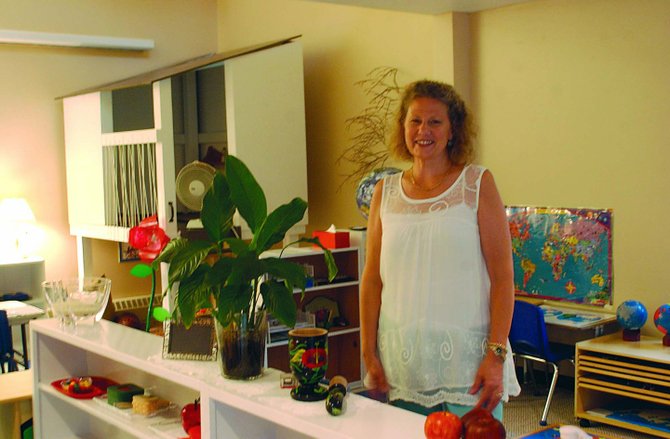 Teacher Emmy Cole in the pre-K and kindergarten classroom at the Bethlehem Children's School in Slingerlands. The school is celebrating its 15th year and is adding pre-K care in the fall. The Montessori school has always been small since its 1995 opening, but it's growing new areas in its curriculum.
Stories this photo appears in:

Bethlehem Children's School adding pre-K in its 15th year
A small private school nestled in Slingerlands is celebrating its 15th anniversary by growing and adding pre-K programming to its curriculum.