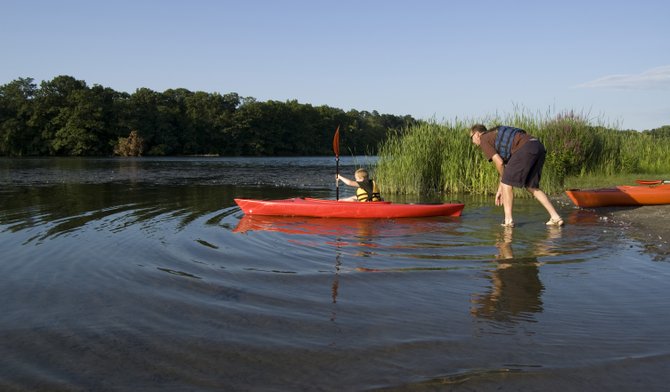 Chris McKelvey, of Rotterdam, sets out on Collins Lake with his 8-year-old son, Connor, on Tuesday, Aug. 16. Connor had received a new kayak for his birthday on Friday, Aug. 12, said Chris, and he wanted to get out on the lake and try it out.
Stories this photo appears in:

DEC: Pollutants keep some bodies of water from supporting appropriate uses
Water recreation is a staple of the summer season, but according to the Department of Environmental Conservation, there are a few bodies of water in Schenectady County that are not always supporting their intended usage because of pollutants.