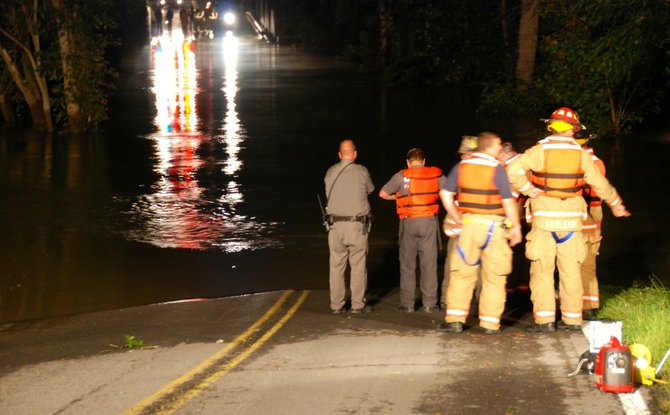 A motorist drove his car into the swollen Normanskill in the early morning of Monday, Aug. 29. The man and his female passenger were stranded in a tree for hours until a nearby resident heard their cries.
Stories this photo appears in:

Duo were stuck in tree for hours before cries heard
Area police and firefighters fished two people out of the Normanskill early this morning after their car became submerged on Krumkill Road.