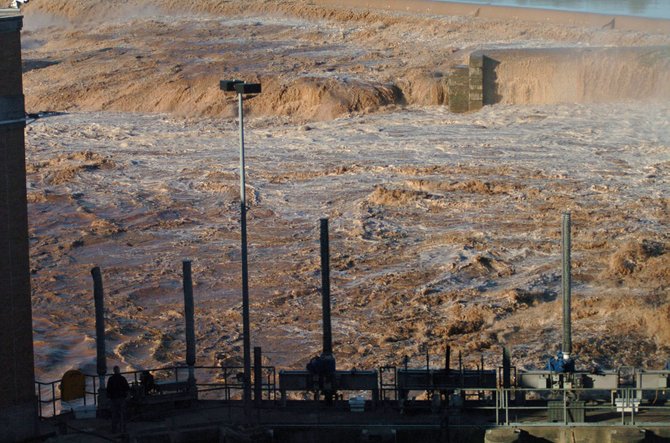 A worker at the Vischer Ferry Dam checks debris on the spillway on Tues, Aug 30, 2011. The New York Power Authority is watching the Mohawk river dam for possible failure. The dam is connected to Lock 7 of the Barge Canal on one side and a power authority hydro project on the other.
Stories this photo appears in:

One year ago this week the Capital District face severe flooding from tropical storm Irene. Spotlight photographers documented what happened. Take a look back.

A "Type B" emergency was declared on Monday, Aug. 29, at the Vischer Ferry Plant on the Mohawk River, according to Michael Saltzman of the New York Power Authority.