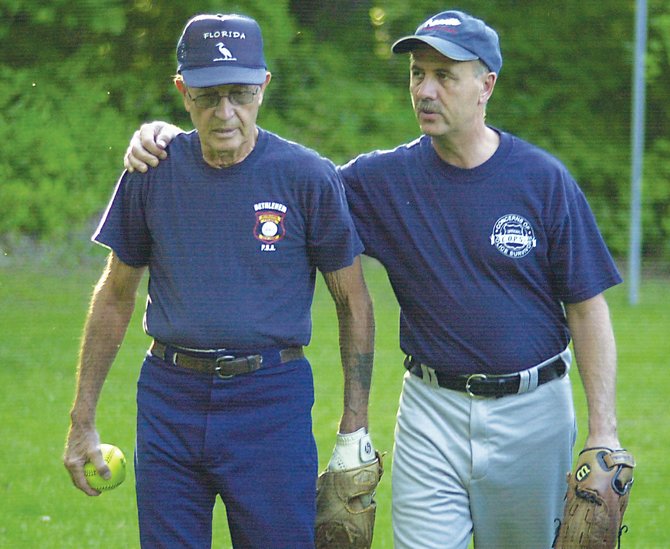 Clarence "Khaki," left, and Bob Markel talk strategy prior to last Tuesday's Cooper-Varney Ecumenical Church League softball game in Delmar.
Stories this photo appears in:

Father joins his son in local softball league
Age is nothing but a number to Clarence Markel. The 83-year-old man plays softball year round between his regular home in Florida and his summer home in his native Capital District. And he plays it well.