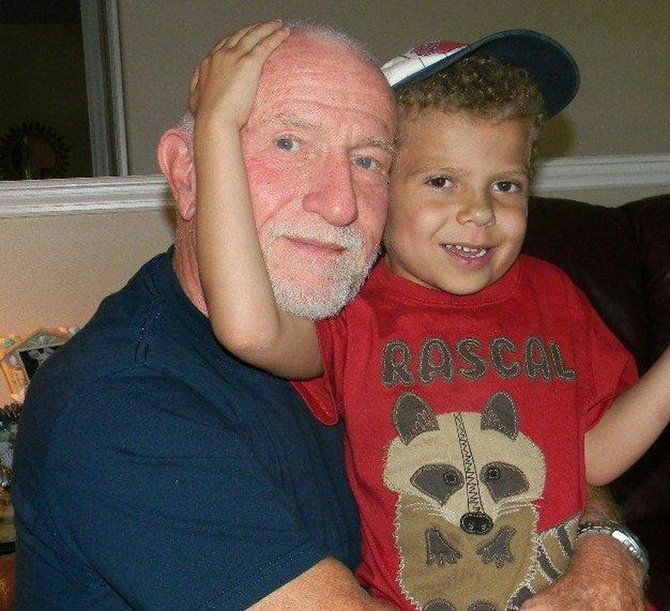 Eric Schneider with his father Eckart Schneider. The two used to hang out near the big tree outside of their home in Malabar, Florida "solving the world's problems. Schneider passed away during surgery on his hear on July 20. A tree is to be donate to the Crossings of Colonie Park by his Aunt Kimmarie Victoria, a resident of Colonie.
Stories this photo appears in:

Family to plant tree in honor of Eric Schneider in the Crossings
Eric Schneider never lived in Colonie but his tragic story has touched the lives of so many in the town that they will soon plant a maple tree in his honor in the Crossings of Colonie Park.