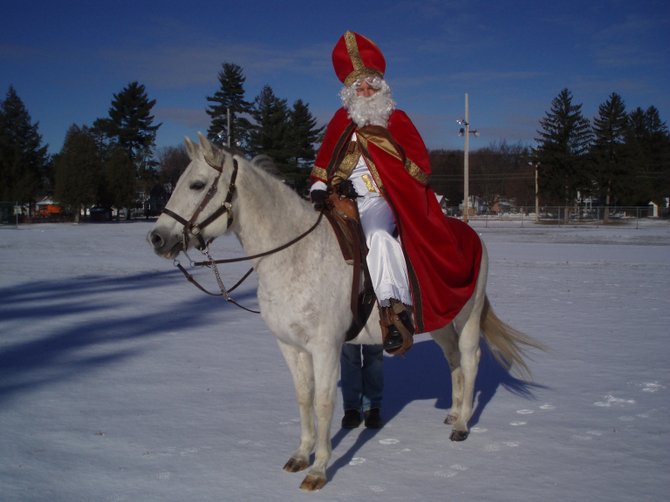 Sinterklaas rides into Schuylerville each year on his white horse to bring gifts to the town's children in celebration of St. Nicholaas Day. (submitted photo)
Stories this photo appears in:

Schuylerville celebreate the season the way the Dutch do
Today, the beginning of the holiday season is marked by the arrival of Sinterklaas parading through town and is broadcast on national television. His helpers, called Pieten, pass out candy and small toys to children in the crowd, while stockings and shoes are still left out on Dec. 5 in order to receive gifts. The residents of Schuylerville follow the traditions closely as possible.