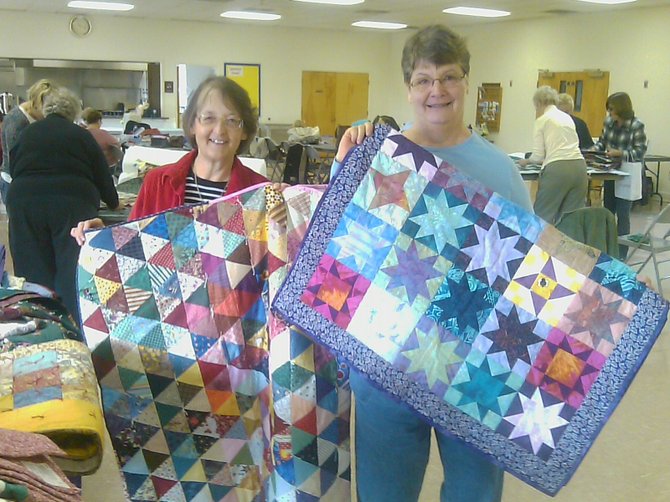 Marylou Wahl (left) and Kathy Riedel (right) hold quilts made by members of Bethlehem Lutheran Church Quilting Friends. The group of 24 women will send out close to 100 quilts to those in need before the end of the year.
Stories this photo appears in:

Piles of quilts are stacked up on a table in a room of the Bethlehem Lutheran Church, where a dedicated group is working to keep people warm this winter.