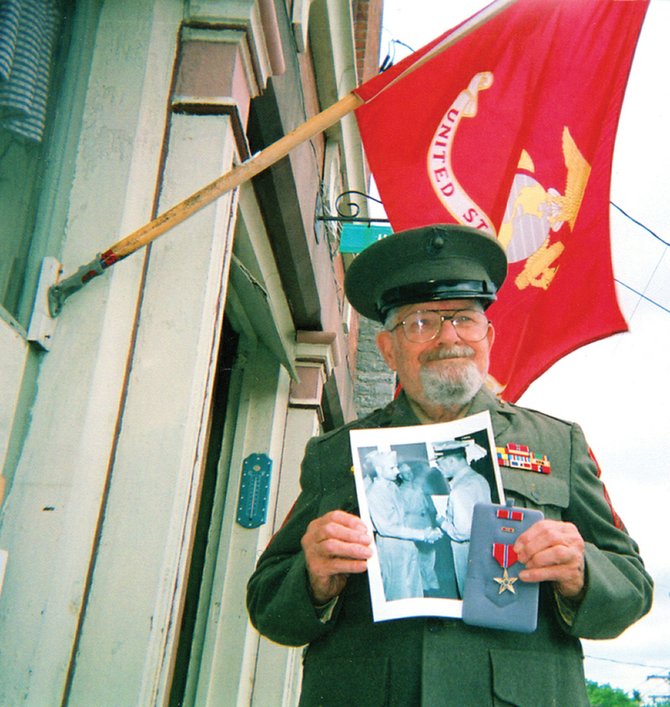 Maurice "Christopher" Morley was honored on Pearl Harbor Day with the dedication of a new pavilion at VFW Post 358 in Ballston Spa.
Stories this photo appears in:

Picnic pavilion at VFW Post named for local WWII hero
A local Ballston Spa resident and longtime member of VFW Post 358 was honored posthumously on Wednesday, Dec. 7 for his work with the veteran's organization and the community. The late Maurice "Christopher" Morley was honored with a dedication ceremony at the VFW Post on North East Street in Ballston Spa, with the new picnic pavilion behind the building was named in his memory. Morley had the distinction of being the oldest, active member of the post.