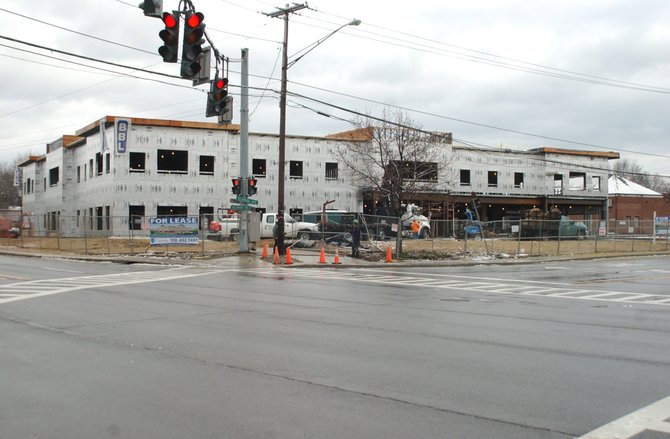 A new Delmar Medical Arts Building will be completed in 2012 at the intersection. Town officials once the current medical building is torn down, the amount of green space at the property will increase from 4 to 16 percent.
Stories this photo appears in:

Construction work at one of the busiest intersections in Delmar is moving at a rapid pace, and two projects are set to wrap up in the new year.