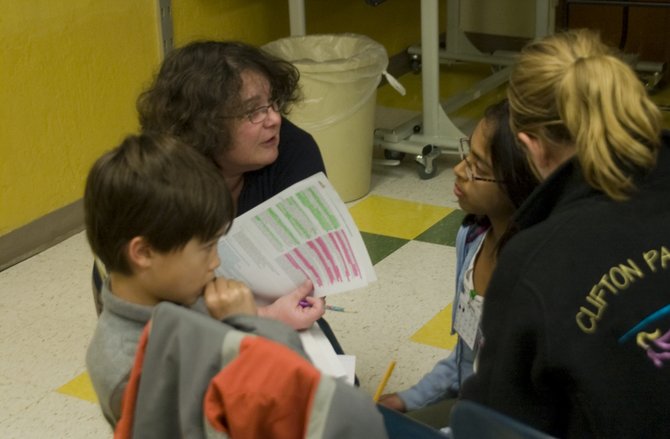 Olga Plotnikov talks to students on the red team during a break at the Craig Elementary student debate. Poltnikov, the parent of a third grader, spearheaded the debate club and volunteers to run it.
Stories this photo appears in:

Craig Elementary students participate in parent-run club
Kids may sometimes say the darndest things, but they also can provide an interesting perspective to modern-day problems and struggles.