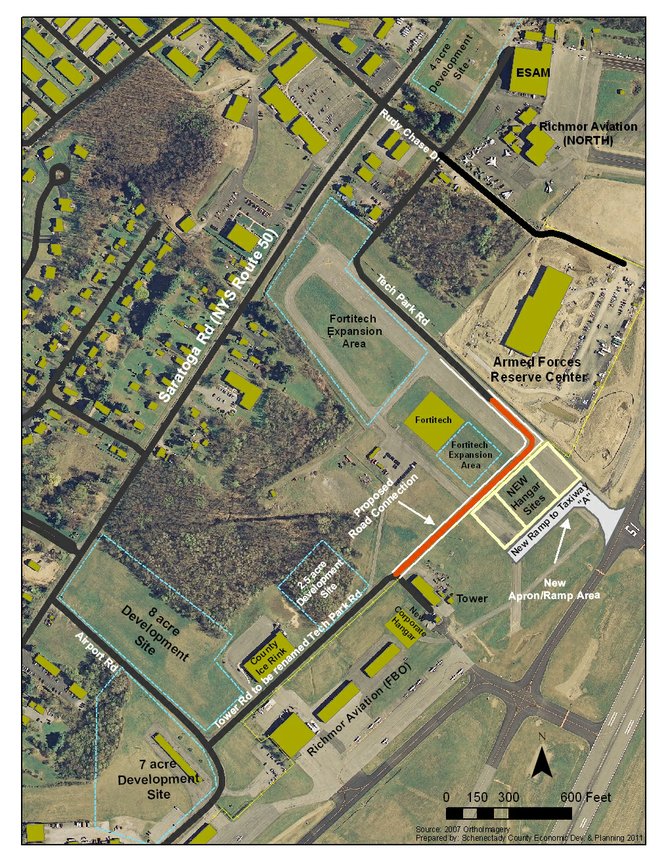 The site plan for the Glenville Airport Business Development Park, which is located next to the Schenectady County Airport.
Stories this photo appears in:

County Airport and ALCO Trail projects to receive funding
Schenectady County is set to receive nearly $945,000 to spur development from the $785 million awarded through Gov. Andrew Cuomo's Regional Economic Development Council initiative.