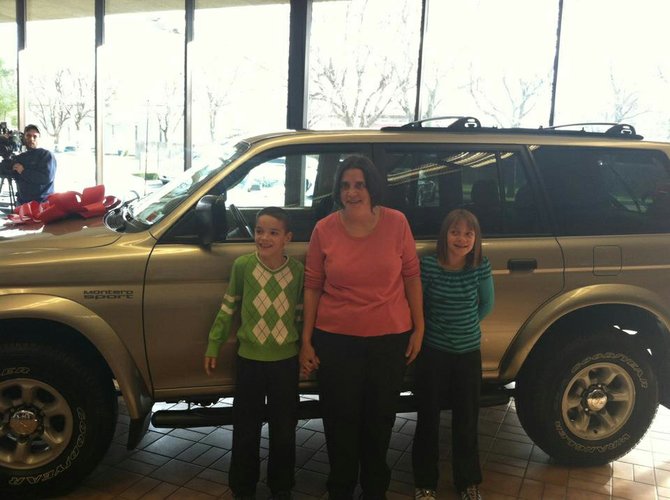 Joyce C. Nichols of Colonie received a 1997 Mitsubishi Montero as part of a contest held by Otto Cadillac on Central Avenue. The car will make life with her third grade twins Brandon, left, and Krista, right, much easier. Otto Cadillac will also pay for the plates, registration and 8 percent sales tax that would normally fall on Nichols' shoulders.

Stories this photo appears in:

When Otto Cadillac asked the community to help find a Colonie family that deserved to win a car, Mike Keane knew exactly who to nominate.