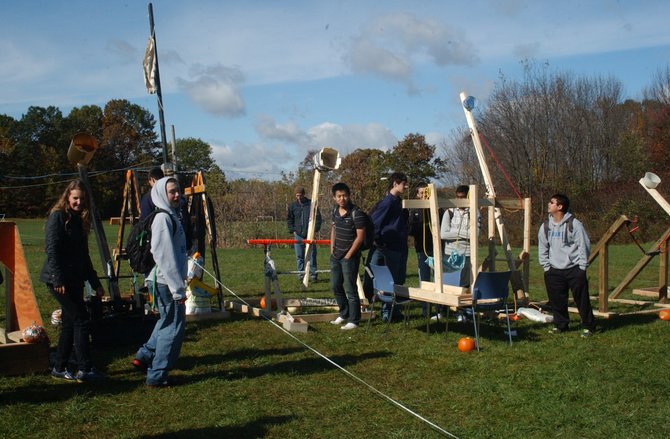 Students participated in a unique event at Shaker High School on Friday, Oct. 28 and Monday, Oct. 31, where they launched pumpkins into the air and competed for who could launch theirs the furthest. Students were not given any specifics of what type of launcher to build except that the pumpkin had to travel more than five meters.
Stories this photo appears in:

Students apply what they learn in science class into catapulting pumpkins
Shaker High School students get to learn about projectile motion in very unique way: by building a device to launch a pumpkin into the air and as far as it can go.