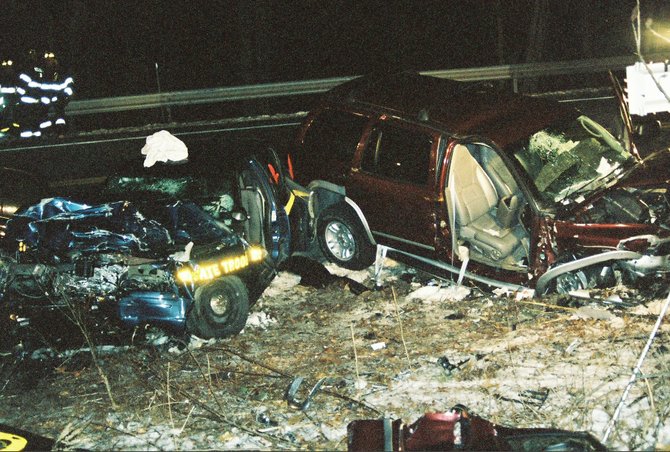 State Trooper Ian DeGiovine was one of four injured in this 2006 crash involving a drunk driver. DeGiovine told his story during a Nov. 1 news conference to announce results of the latest DWI enforcement effort in Albany County.

Stories this photo appears in:

New York State Trooper Ian DeGiovine has had extensive surgery, gone through intense physical therapy and has somehow beaten the odds and returned to duty despite a horrific 2006 run-in with an intoxicated driver.