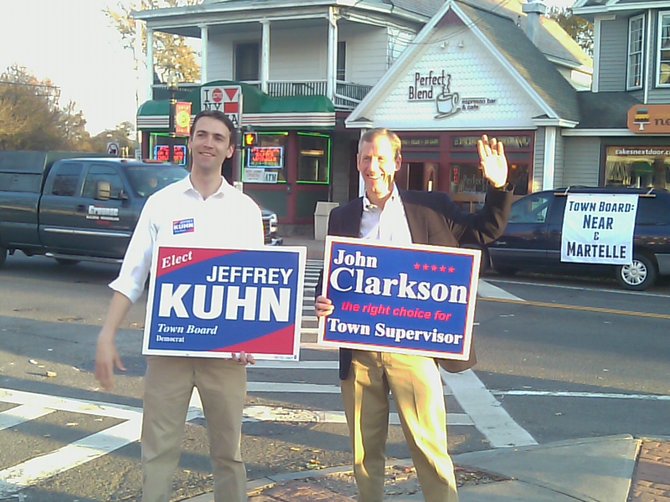 Supervisor candidate John Clarkson and Town Board candidate Jeffrey Kuhn stand at the Four Corners in Delmar late Tuesday afternoon. Across Delaware Avenue, a banner in support of Town Board candidates Jeremy Martelle and Jeremy Near is tied to a van. That van is parked in front of the coffee shop where Clarkson supporters are gathering after the polls close.
Stories this photo appears in:

The sun was shining for most of the day in Bethlehem, and candidates for town offices are hoping that it helped get voters out to the polls.