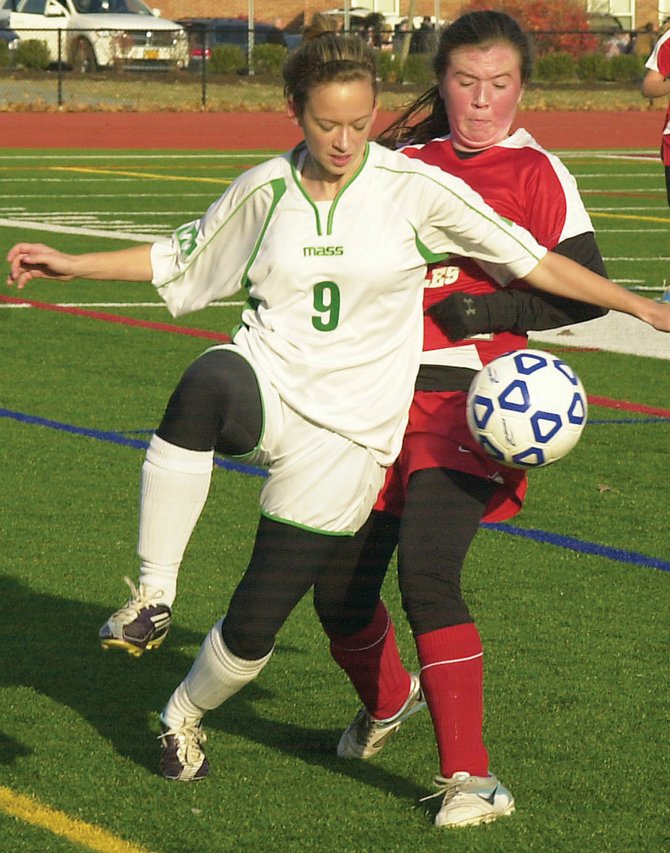 Schalmont's Jenna Saccocio steps in front of a Beekmantown player to play the ball during the Class B regional game Nov. 12 at Stillwater High School.
Stories this photo appears in:

National, state titles highlight second half of past year
The second half of the 2011 sports season provided several highs, as well as a couple of lows.

Sabres advance to state semifinals for first time since 2006
Megan Strijek tucked her 100th career goal inside the left post with 8:39 left in the second half to lead the Schalmont girls soccer team to a 1-0 victory over Beekmantown in the Class B regional final Nov. 12 at Stillwater High School.