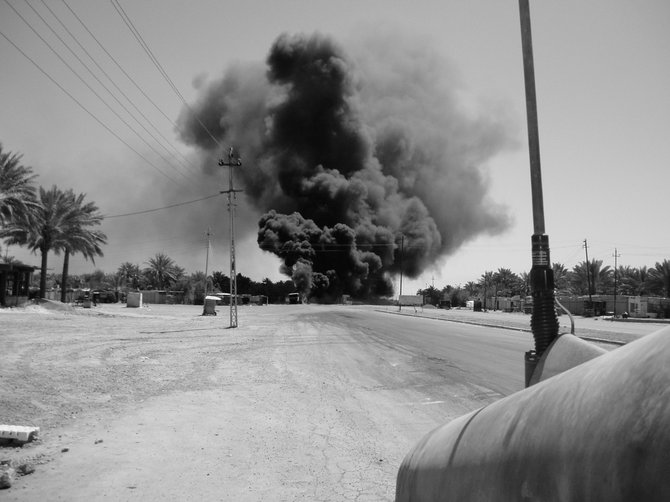 Army Staff Sergeant Robert Spohr Jr. took this photo of a detonated improvised explosive device during his service in Iraq. Spohr was one of four veterans to display his photos during an exhibition Nov. 19 at the Breathing Room in Delmar.
Stories this photo appears in:

Most times, the Breathing Room Wellness Studio in Delmar is an open space, a haven for yoga lovers.