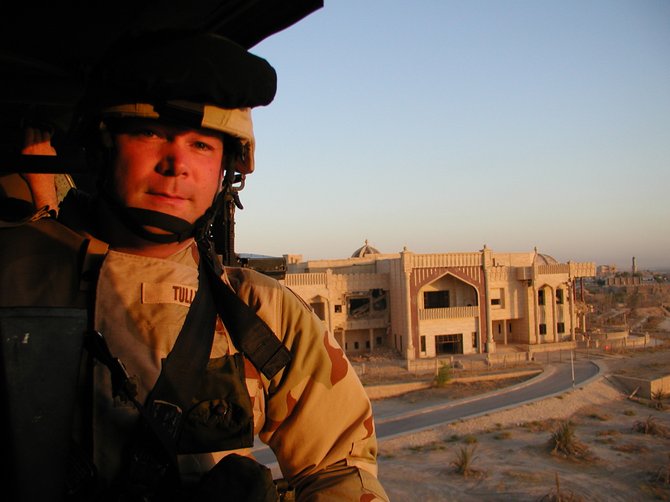 Matthew Tully is about to land in a military helicopter next to a bombed out Presidential Palace in Tikrit, Iraq, in 2005. The presidential grounds at the time were known as Forward Operating Base Danger since it was subject to daily attacks. This base was his home while in Iraq.
Stories this photo appears in:

Matthew Tully preps for upcoming third overseas deployment
Tully announced on Veterans Day he would be leaving his post as chief humane law enforcement officer due to his upcoming military deployment scheduled for July 2012.