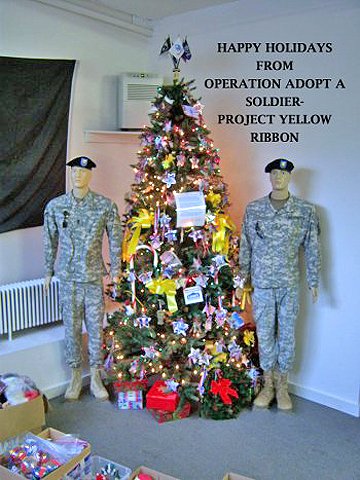 Special holiday donations are needed for service members overseas who won't be home to celebrate with their families.
Stories this photo appears in:

The holidays are busiest time for Operation Adopt a Soldier
For the many soldiers who are unable to spend time with their families this holiday season, a package from home can be a godsend, even if it's from a stranger. For the ninth year in a row, the Operation Adopt a Soldier program in Saratoga County is asking for special holiday donations to help service members enjoy the comforts of home while stationed overseas.