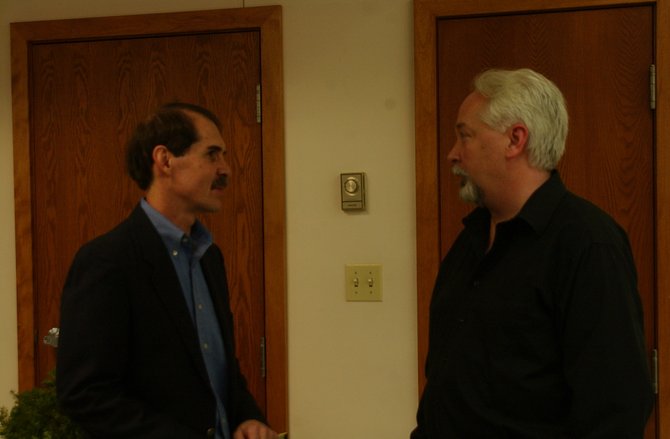 Mental Health Counselor Phil Mullett speaks with Rev. Robert Foltz-Morrison of the Delmar Presbyterian Church following Mullett's presentation Nov. 30 at the church. Mullett spoke to a group of 25 parents and community members about items teens are using to simulate the effects of drugs.
Stories this photo appears in:

Due to recent concerns about drug possession and use within Bethlehem High School, Phil Mullett's recent presentation on teen substance abuse to the community may have taken on extra significance.