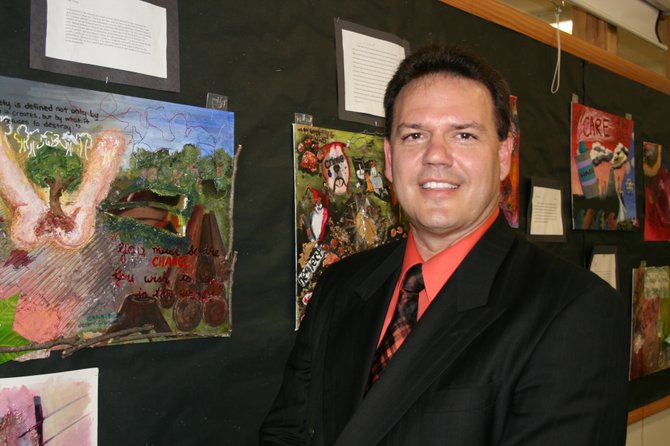 Thomas Douglas was selected as the next superintendent of the Bethlehem Central School District at a Sept. 27 meeting of the school board. He's currently the head of the Chenango Valley Central School District in the Binghamton area, and will be starting at BC on Jan 1, 2012.
Stories this photo appears in:

Douglas moving-on to Southern Tier district
After more than three years, Bethlehem Central Superintendent Thomas Douglas has opted not to renew his contract and will be leaving for a new district in the Southern Tier.

Thomas Douglas will take top job come 2012
The Bethlehem Central School District will soon have a new superintendent in Thomas Douglas, who this evening was unanimously appointed to the position by the school board, to start Jan. 1 of next year.