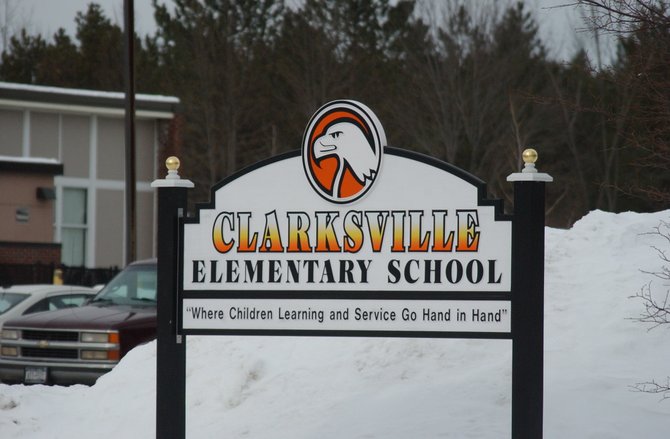 Bethlehem Central School District closed Clarksville Elementary School starting in the 2011-12 school year to save money. Now, it appears the Albany County Sheriff's Office may be interested in leasing the property for use as a substation.
Stories this photo appears in:

Sheriff's office and district finalize contract
The Bethlehem Central Board of Education officially approved the leasing agreement that would allow the Albany County Sheriff's Office to use the former Clarksville Elementary School as its new substation at its Wednesday, June 6, meeting.

Bethlehem Central School District officials are moving forward with a proposed agreement to lease the shuttered Clarksville Elementary School to the Albany County Sheriff's Office, but an agreement has yet to be adopted by Board of Education members.

The status of negotiations regarding Acting Albany County Sheriff Craig Apple's proposal to use the Clarksville Elementary School for consolidated department operations all depends on who you ask.

Move would dramatically shift police operations, create efficiencies
The Albany County Sheriff's Office is looking into leasing the closed Clarksville Elementary School from the Bethlehem Central School District to use as a substation.