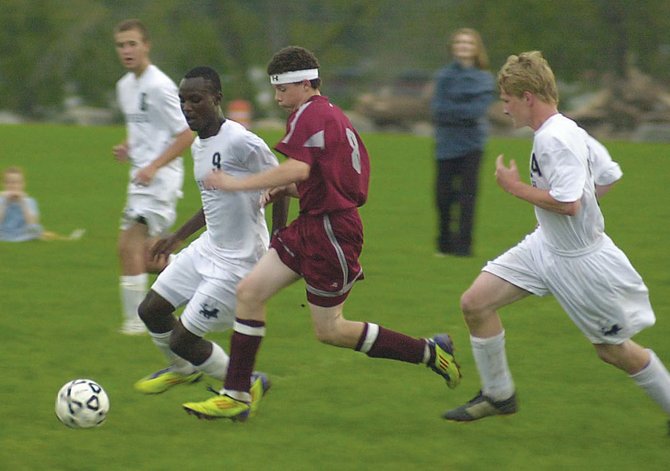 Mekeel Christian Academy's Tai Aderounmu (9) and Gideon Armao (24) pursue a Fort Plain player during a Sept. 30 Western Athletic Conference game at Glenville's Maalwyck Park.
Stories this photo appears in:

High-scoring team sits in first place in WAC South
Monday's 2-0 loss to Galway was only a bump in the road for the Mekeel Christian Academy boys soccer team. More than midway through the Western Athletic Conference season, the Lions (6-3-0, 12 points) own a two-point lead over Schoharie (4-3-2, 10 points) in the South Division standings.