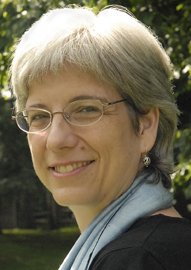 Ruth Ann Smalley wrote "Sheila Says We're Weird" to present green living in a way kids could understand.
Stories this photo appears in:

Sustainability is slowly creeping into the American framework—electric cars, urban gardens, biking instead of driving, to name just a few trends—but it's still a concept much of the country hasn't fully grasped. So, it's only natural this generation's youth would have plenty of questions of their own.