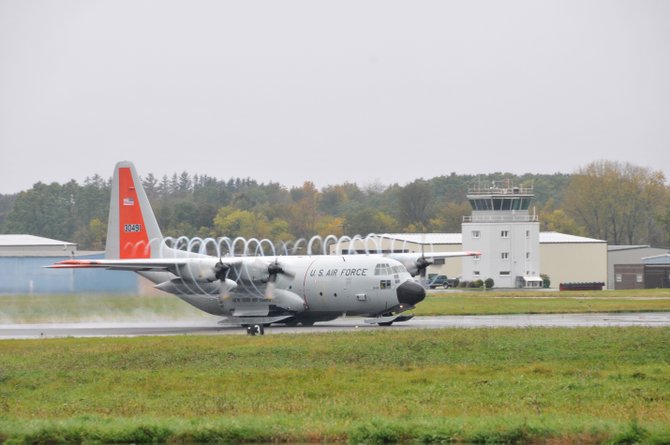 The first LC-130 takes off from Stratton Air National Guard Base around 10 a.m. on Friday, Oct. 14. The overcast morning had rain whipping off the propellers.
Stories this photo appears in:

Crews leave for 23rd mission to the chilly south from Glenville base
In Antarctica the summer season is in February, with temperatures reaching a warm 20 to 30 Fahrenheit degrees in certain areas, but temperatures by the ice caps are around 40 to 50 degrees below zero.