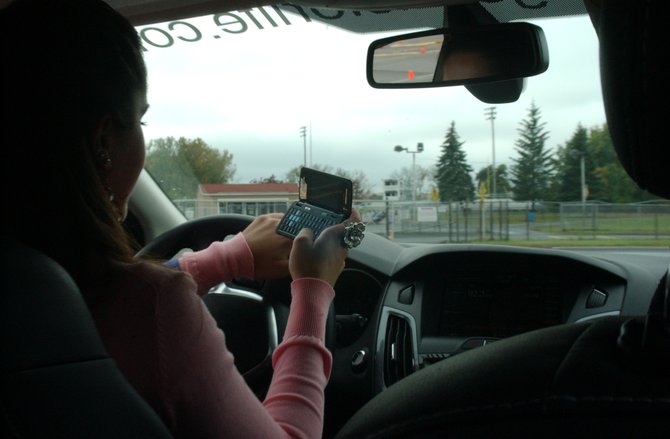 Julia Halburion, a junior at Colonie Central High School, learns how hard it is to drive while sending a text message on her phone. This was part of Ford's Driving Skills For Life Program at Colonie Central High School on Thursday, Oct. 13.

Stories this photo appears in:

Officials, fire department say message getting through to students
The dangers of drunk driving and texting while driving have been made clear, but Ford and Colonie Central High School recently attempted to drive that point home by allowing students to actually participate in both.