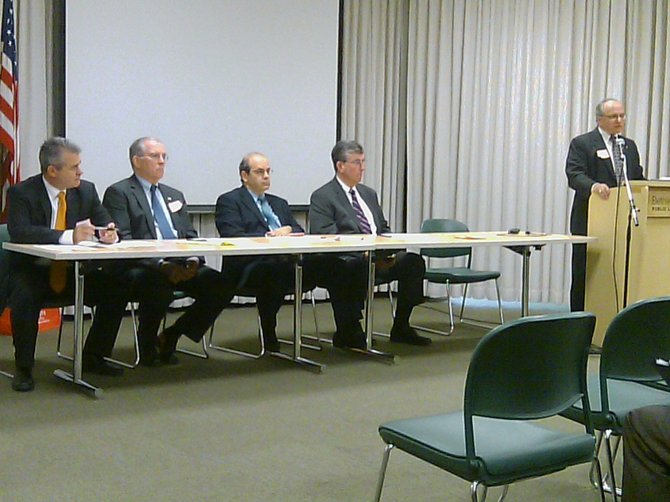 A summit was held Oct. 25 at the Bethlehem Public Library to discuss issues relating to care for seniors. Pictured from left to right: State Assemblyman Steve McLaughlin, Albany County Executive Michael Breslin, former State Office for the Aging Director Michael Burgess, State Senator Neil Breslin, and Bethlehem Supervisor Sam Messina.
Stories this photo appears in:

The prospects of a longer life and a tight economy are leaving many seniors with few financial options.