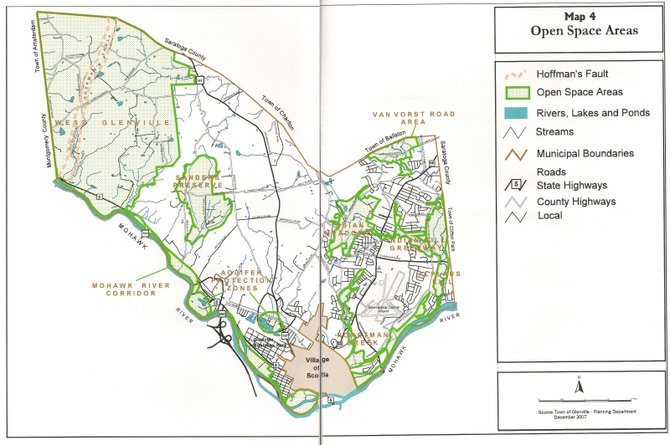 This map shows areas within Glenville designated as "open space," which is typically undeveloped, rural, or protected areas. The map was compiled by Glenville officials as part of its Open Space Plan, which was approved in 2008. NOTE: Two separate images were placed together by The Spotlight to form a complete map.
Stories this photo appears in:

SCEAC: Open space a defining characteristic of county suburbs
Open space in Schenectady County benefits the environment, but some say it can also be a boon to the quality of life of residents.