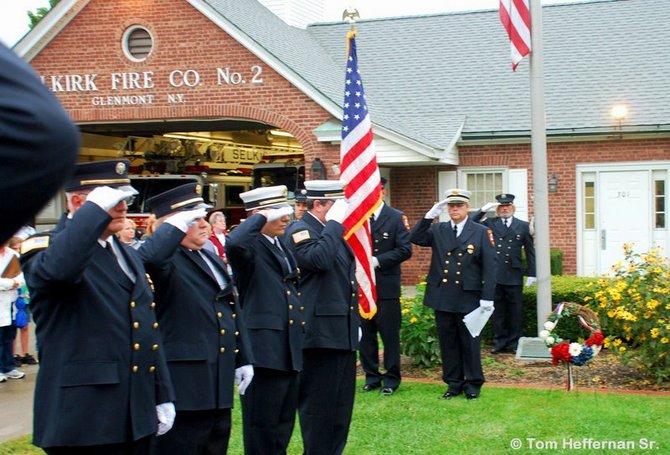 The Selkirk Fire District is one local fire department holding a remembrance ceremony on Sunday, Sept. 11, on the 10th anniversary of the terrorist attacks of 2001. Members of the department are shown here in a past ceremony.
Stories this photo appears in:
Event one of many memorial ceremonies planned in Capital District
The Town of Bethlehem Fire Officers Association and the town will be partnering to hold a candlelit vigil on the tenth anniversary of the Sept. 11, 2001 terrorist attacks.