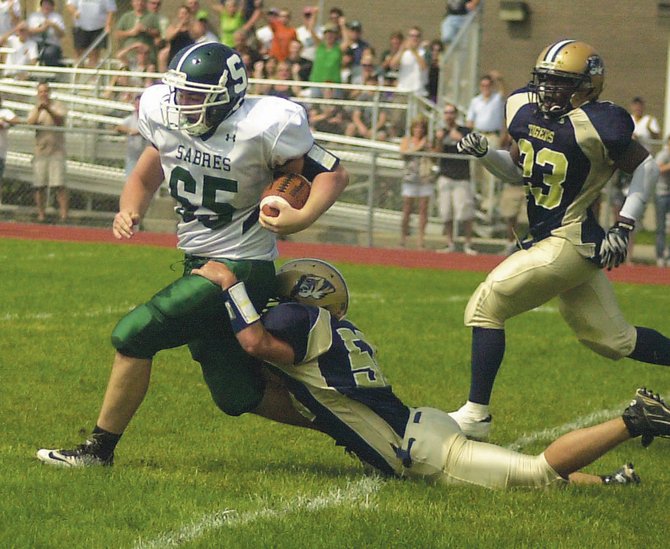 Schalmont's Marcus Ramundo (65) tries to elude a tackle as he returns a fumble recovery during last Saturday's season opener against Cohoes. The Sabres tamed the Tigers 41-7.
Stories this photo appears in:
Willis scores five touchdowns in opener
Section II Class B football teams are going to have a hard time containing Schalmont tailback Devon Willis if he continues to rack up yards and touchdowns at his current rate.