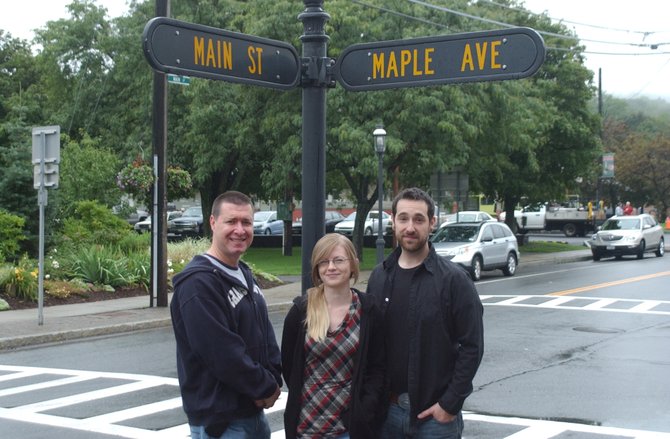 The team behind Mio Vino, a wine bar and bistro that's aimed for a mid- to late-October opening, standing at the corner of Main Street and Maple Avenue in Altamont, where the restaurant will be located. From left: Michael Giorgio, Siobhan Spencer and Chef Evan Sloan.
Stories this photo appears in:

New culinary team aims to deliver fresh and affordable eats in Altamont
A group of entrepreneurs are looking to bring something entirely different to Altamont's downtown with a wine bar and bistro.