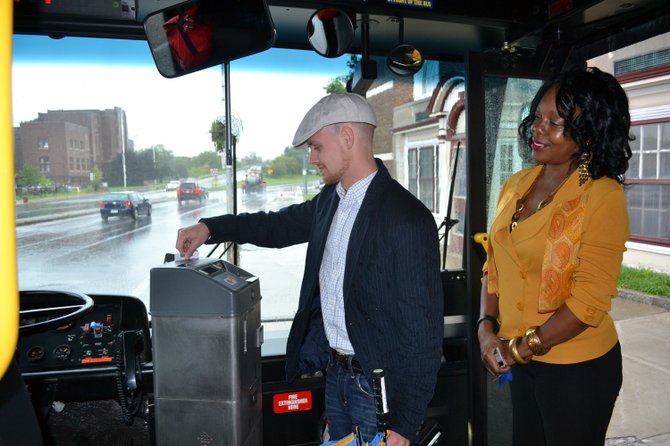 SCCC student Matthan Bird swipes his student ID card as fellow student Deryle McCann looks on. SCCC and CDTA recently signed an agreement for a pilot program offering all SCCC students over 6,000 students to access the entire CDTA route network using college ID cards during the 2011-2012 school year.
Stories this photo appears in:

College partners with CDTA to offer bus pilot program
Schenectady County Community College students can step aboard a bus with a simple swipe of their college ID card and at no additional cost.