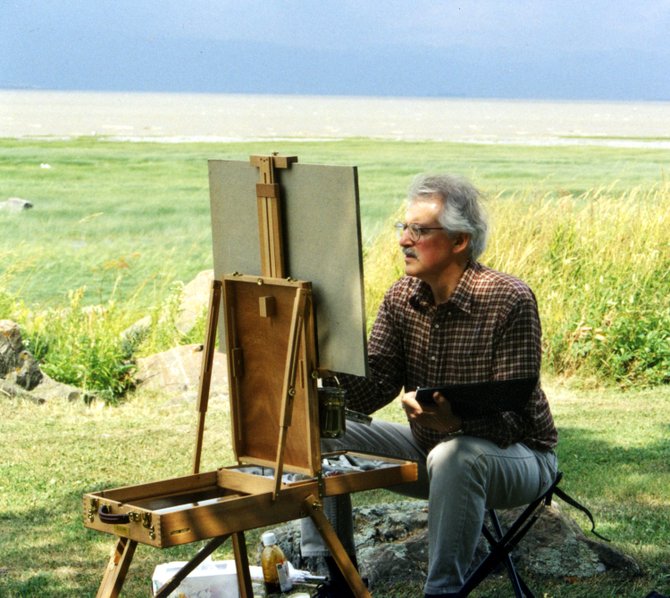 Len Tantillo takes in nature and paints outside during a trip to Canada a few years ago. He will have an exhibit featuring 50 paintings at the new George Franchere Education Center located at the Mabee Farm.
Stories this photo appears in:

New Education Center at Mabee Farm opens doors for art showing
Reading and looking at artifacts is one way to learn about history, but one area artist is able to bring history alive through his paintings.