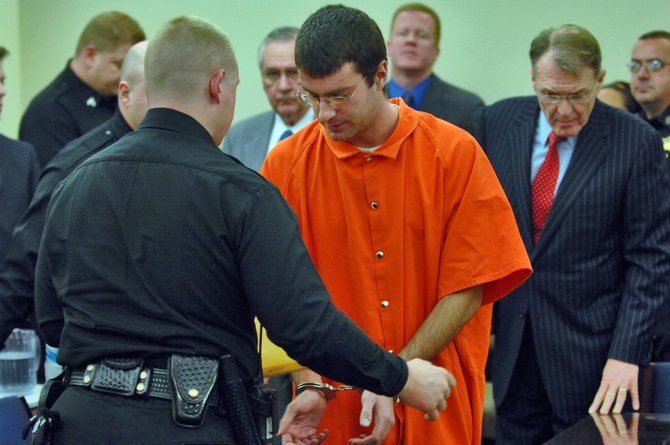 Christopher Porco is placed in handcuffs at his 2006 sentencing.
Stories this photo appears in:

Lifetime movie to showcase Delmar killings
Lifetime television network has released the air date of its small screen movie about the Christopher Porco murder case.

Lifetime movie to portray Delmar Murder and ensuing trial
The infamous Christopher Porco murder story will soon be portrayed through a Lifetime television movie.

Supreme Court will not hear appeal in Delmar murder case
Albany County District Attorney David Soares announced today that the United States Supreme Court denied a petition filed on behalf of defendant Christopher Porco to review the decision a lower court ruled in his case.