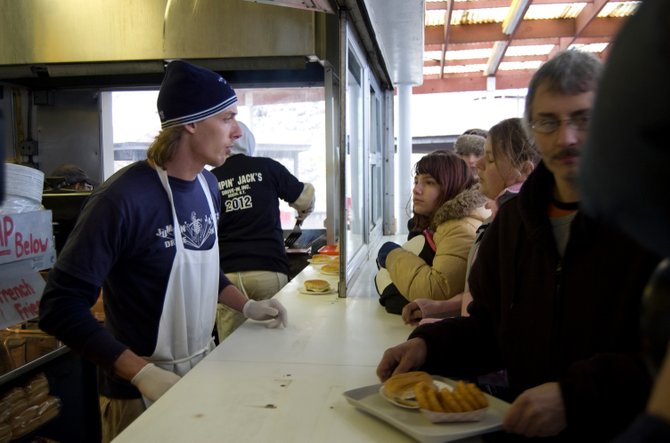 Jumpin' Jack's in Scotia reopened on Thursday, March 29, with a spirited celebration after repairing and renovating the restaurant following flood damage sustained from tropical storms last fall. The local eatery was built in 1952 by Jack Brennan. It originally consisted of an ice cream building Brennan called "Twin Freeze," named after the two soft ice cream machines he purchased. The "Charcoal Pit" was added in 1957.
Stories this photo appears in:

Jumpin' Jack's opens for season after devastating damage from tropical storms
Jack Burgers made a triumphant return to the Scotia riverside after some feared a summer tradition was washed up.