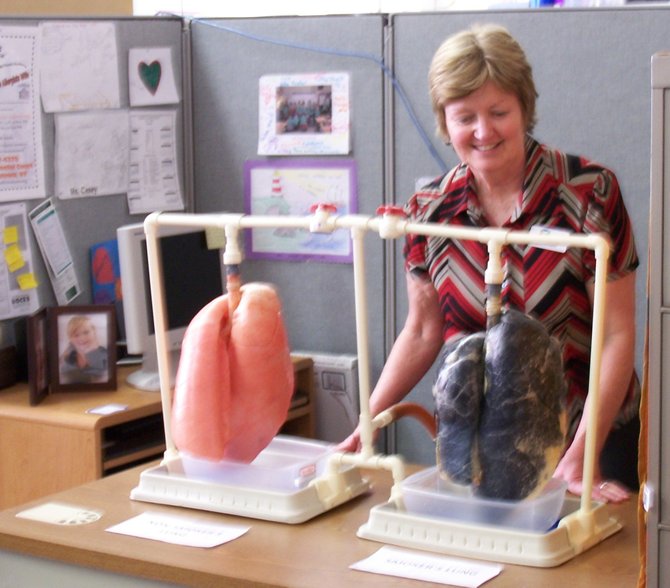 Prevention Council School Services director Pat Marin shows guests the difference between a smoker's lung and a healthy lung.
Stories this photo appears in:

"We've always stayed above the curve trying to have foresight on what's needed. … Early on it was a lot of guesswork and fortunately we did a terrific job and it panned out that as research came out that the things we were doing were working." Prevention Council's Director Patty Kilgore.